Athletic Rooms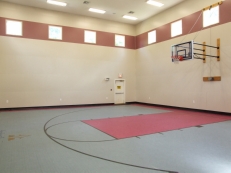 Because our racquetball and squash court panels can take such abuse, these same products are a perfect solution in athletic rooms. Our athletic rooms are great for different sports, such as basketball, soccer, badminton or any other activity where you want a low maintenance and durable finish. Our athletic room materials also provide an alternative, long-lasting finish that can be used in other spaces. Dance rooms, golf simulators, personal batting cages and other can be built using the same proven materials.
The Court Company designs and builds quality athletic rooms.

We not only offer the standard white wall and ceiling panels but we also can provide just about any other color or pattern finish on the panels as long as we know the color number and manufacturer of the plastic laminate. Walls can be finished in a single color or a combination of colored panels selected and designed by the architect or owner.
The panels are composed of materials that are prefabricated and prefinished in order to provide a quality installation by The Court Company or the contractor. The panels are low maintenance and provide an excellent solution for finishing out any athletic space. Unlike drywall, the panels will never chip or crack and will never need painting. Your investment in finishing out your space with our materials is returned in so many ways.
We can also provide a wood floor system or another type of synthetic, rubber, or modular sport tile since the use of the space will dictate the appropriate floor product. We can also work with the owner to provide any logos or specialty striping at the floor as a way to personalize the area.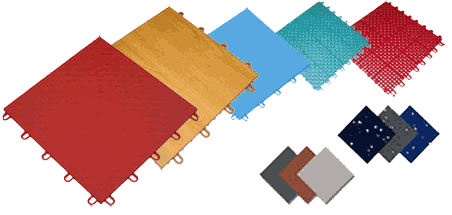 The scope of work for our athletic rooms can be all-inclusive to also include athletic glass walls or windows, wall mounted basketball assemblies, Auto Hoop®, volleyball or badminton or just about other accessory of interest.
Let The Court Company customize your room for you. All we need is a little feedback of what you need for this space and we can customize it to fit your needs.